Loaf cake is fast becoming a favourite of mine – its depth means you really get to enjoy the texture (and taste) and while I've had my fair share of disasters with cake in a sandwich tin (think the incredible shrinking cake) my loaf cakes always turn out well.
I wanted to make a chocolate cake because, well, why not (?!) but was a bit nervous about this recipe. We made it in a rush as I needed to have it cooked in time for tea, and I was a bit worried that all the chocolate chips would sink to the bottom of the cake (they didn't).
At the end of the cooking time I always stick a sharp knife (you could use a skewer) into the cake to check that its done.  Remember that the chocolate chips will be soft when the cake is done so you may get some chocolate residue on the knife even when the cake is done (the chocolate chips give a darker liquid but if in doubt, taste it!).
I had two helpers for this cake, although they only agreed to help if I did their hair like Anna and Elsa from Frozen first…
Despite the rush I agreed to let both of the girls cracking an egg each. Vic managed to crack hers on the kitchen worktop (although it didn't  break completely so we rescued it) and then Sophie hit hers so hard against the side of the mixing bowl that I had to fish shell out of the cake mix. And still this cake was delicious 😂.
I had thought about making a chocolate buttercream topping for this cake. In the end I didn't because I think the chocolate chips made it sweet enough.  With no icing hubby and the kids decided to eat it with custard, but I ate it on its own. I can recommend eating it while it is still warm, though, while the chocolate chips are still gooey.
Ingredients
Serves 10
150g margarine
150g caster sugar
125g self raising flour
25g cocoa powder
3 large eggs
1 x 100g pack chocolate chips
Method
Heat the oven to 180°C and line the loaf tin with an insert or greaseproof paper.
Sift the flour, cocoa powder and caster sugar into a large mixing bowl to get rid of any lumps.
Add the margarine, eggs and chocolate chips and mix together with an electric mixer on medium for a minute or two until it is all combined and the colour is light and even.
Pour the cake mixture into the loaf tin and gently smooth it out with the back of a spoon.
Cook in the oven for 50 minutes, then take the cake out of the loaf tin and let it cool on a wire rack.
Any left over cake will stay fresh for a few days wrapped in tin foil, or in a deep airtight container.
Equipment needed to make this cake*:

I've shared this recipe with: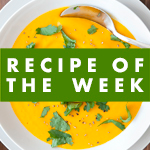 *The images above contain links that will take you to Amazon.com. I am a participant in Amazon Services LLC Associates Programme. This means that if you make a purchase from Amazon after clicking on this link I may make a commission, at no expense to you, which contributes towards the running of this site.