These were a regular in our house growing up. They're quick and easy to make and delicious, especially when eaten still warm from the pan.
Most people know these as Welsh cakes but in Wales we call them bakestones because they used to be cooked on a slab of stone (slate) that had been heated over a fire (we're just going to use a frying pan…).
I only had one helper today as two of the kids were out of the house and Jess (who is usually up for a bit of baking) decided she'd rather play in a ball pit made out of a travel cot. Vic really enjoyed making these, though, partly because it gave her the opportunity to make a lot of mess but also because there were lots of different jobs she could get involved in.
This recipe should leave you with a dough that holds together well without being sticky. If it is too wet you'll need to add a small amount of flour or you'll struggle to roll it out, too dry and it will crumble when you roll it (add a little bit more milk).
I used a 7cm cookie cutter to make these. It' the largest one from a pack of three cutters like the one below*.
The recipe includes mixed spice, a combination of cinnamon, allspice, nutmeg and cloves. For those of you in the US its similar to pumpkin pie spice. It's also an optional extra – my mum never added it to hers and they still tasted good but I think the earthy taste goes well with the sweetness of the raisins.
Ingredients
Makes 12 cakes
200g self-raising flour (plus extra for rolling)
100g margarine
75g caster sugar
75g raisins
1 egg
2 tbsp milk
1 tsp mixed spice (optional)
Method
Sift the flour into a mixing bowl and add the margarine.
Rub the two ingredients together with your fingers until they look like breadcrumbs (see middle picture below). 
Add in all the other ingredients and mix with a wooden spoon until the whole thing forms a dough ball that sticks together well.
Spread some flour over your worktop and place the dough on top, then add some flour to the top of the dough and roll out with a rolling-pin to around 2cm thick. You won't need to use as much flour as we have! 
Cut out the cakes using a cookie cutter, the dough can be squished together and rolled again to make more cookies.
Place the cakes in a dry frying pan over a medium heat. Once the pan is warmed through these will turn a golden colour in two or three minutes, then turn and cook the other side.
Once cooked through leave the cakes on a cooling rack. You could dust them with caster sugar while they are cooking, although we didn't as I think they're sweet enough.
These cakes are lovely eaten while still warm but they will stay fresh for a few days in an airtight container.
I've shared this post with: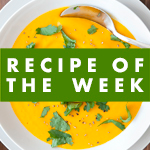 *This image contains a link that will take you to Amazon.com. I am a participant in Amazon Services LLC Associates Programme. This means that if you make a purchase from Amazon after clicking on this link I may make a commission, at no expense to you, which contributes towards the running of this site.